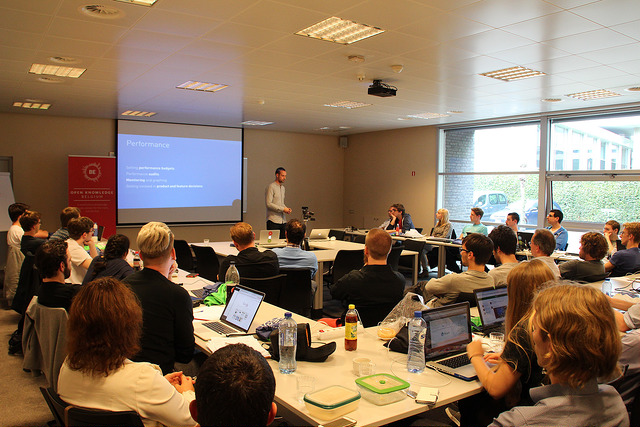 Harry Roberts @csswizardry showing our students how CSS is done at open summer of code 2016.
Every student needs someone to teach them what cannot be taught in school. This is your chance to share your knowledge, give back to community, grow your skill set and expand your network.
You'll be able to coach a diverse group of talented students — and you might wind up wanting to hiring one!
Visit our FAQ to learn more, or send us a message.
Need more convincing? Bert, the guy on the right, is a partner turned coach, because he loved it so much!